Question of the day. What do the following artists all have in common?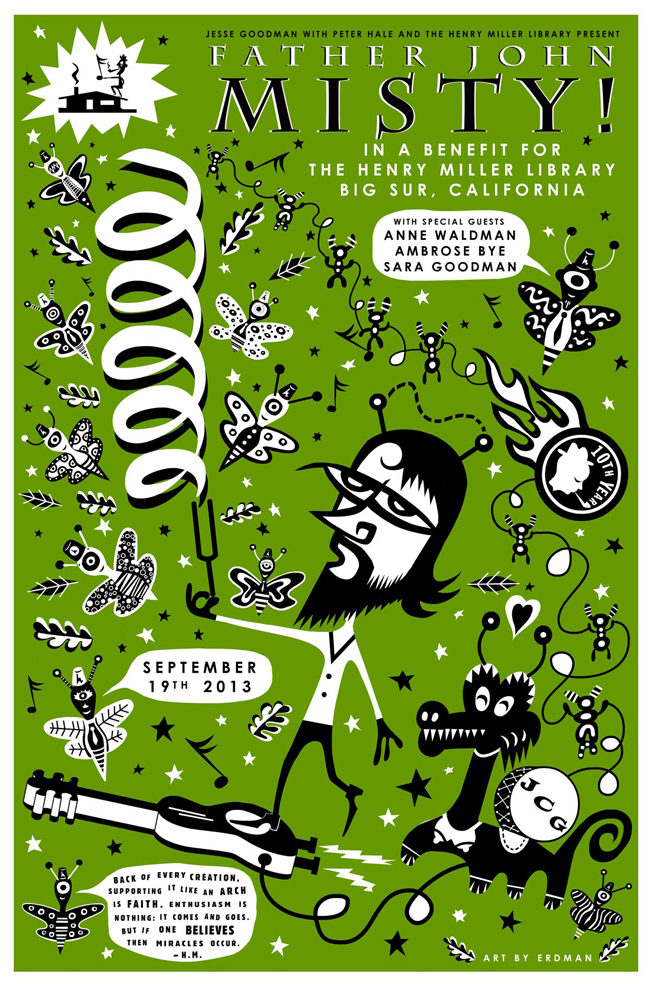 Philip Glass. Laurie Anderson. Henry Rollins. Patti Smith.  Marianne Faithful. DJ Spooky. Rufus Wainwright. Father John Misty.
Answer: they are among the ELITE few of past performers who donated their time for the annual Henry Miller Library benefit concerts! Patti did the first one in 2004; Philip in 2008, etc. And Father John Misty is next in this impressive line of performers!
Thurs. Sept. 19th at the HML – Father John Misty and friends, including poet Anne Waldman, and more!
All proceeds go to the Library!  Tickets here!